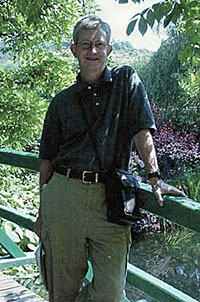 The Italy tour is accompanied by Professor James Hicks, art historian and currently Chair of the Art Department at Portland Community College, Portland, Oregon. Prof. Hicks has extensive experience in leading tours abroad and especially to Italy. He has conducted tours and directed study abroad programs for the Portland Art Museum, the Pacific Northwest College of Art, Portland State University, and privately.
In addition to teaching at PCC, he was formerly Chair of the Humanities Department at the Pacific Northwest College of Art, and for many years taught art history at Willamette University and Lewis and Clark College as well.
His passion and enthusiasm for travel and for the art and history of Italy, tempered by a sense of humor about both, comes to you and for you with the tour.